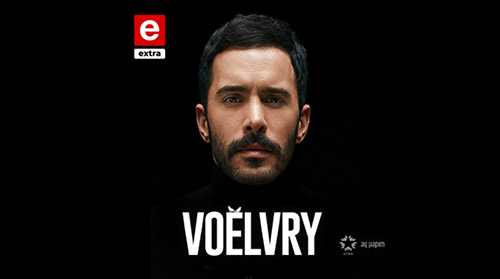 we are pleased to inform you about Voëlvry Teasers – September 2021
Monday 20 September 2021
Episode 1
We get to know Kuzgun and learn about the horrific chain of events that turned him into a lean, mean, fighting machine.
A mother's anguish, a father's hopelessness.
Tuesday 21 September 2021
Episode 2
Dila makes a move on Kuzgun, but his chivalry prevents any shenanigans. He manages to ward off an attempt on her life, which brings them closer.
Rifat wants to reward Kuzgun for saving his daughter's life.
Wednesday 22 September 2021
Episode 3
Kuzgun meets Dervis the tailor, who advises him to disclose his real identity to Rifat and not to hide. Dila is shaken and disgusted after the ordeal of almost being killed and decides to return to London.
Thursday 23 September 2021
Episode 4
Kuzgun claims a job from Rifat and throws a cat among the pigeons, because his sudden return is not trusted.
Friday 24 September 2021
Episode 5
Kuzgun's attempts to move ever closer to Rifat, raise the suspicion of many, especially those of Rifat and Ali.
---
Monday 27 September 2021
Episode 6
Kesik is caught by Rifat's men and Kuzgun will soon be put to the ultimate test. Kartal escapes death by the skin of his teeth, thanks to Dila's intervention.
Tuesday 28 September 2021
Episode 7
Dila saves Kesik from Ali, who is just about to extract Kuzgun's name from him by brute force. But woe awaits the hapless Kesik. Rifat makes devious plans to get Kuzgun to kill Rifat.
Wednesday 29 September 2021
Episode 8
Meryem confronts Rifat about Kuzgun being part of his operation, but gets snubbed by both Kuzgun and Rifat.
Thursday 30 September 2021
Episode 9
Death leads to an explosive chain of events, with Kuzgun swearing revenge on Ali and Dila deciding to take control of operations.
---
You'll find the October teasers here: Voëlvry Teasers – October 2021
---
Premiere episodes of Voëlvry air on eExtra from Mondays to Fridays at 21h30.