The Throne 2022-Auditions, Shows & Latest Episode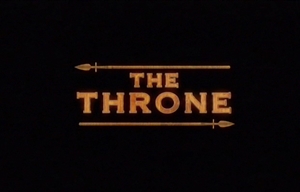 We(zainfo.co.za team) gladly inform you about The Throne 2022-Auditions, Shows & Latest Episode
About the Show
The Throne is a South African telenovela created by Ferguson Films and set in a fictitious BaTswana kingdom which revolves around a royal family in turmoil after the discovery of mineral deposits on their land.
Kweneng – a modest kingdom in the North West Province's Magaliesburg region that runs smoothly without major conflict, contestation or resentment – is thrown into a cocktail of treachery, deceit and turmoil when the minerals are discovered, and the reigning monarch's legitimacy is questioned.
Each member of the royal family embarks on a desperate quest to serve their own interest: be it ascending into the coveted seat or the pursuit of freedom – avoiding customary obligation and anxiety.
At the centre of the plot lies Queen Mosadi Kwena, the current ruler and matriarch, who is tasked with finding an heir to the throne between her daughters, Kefilwe and Mosetsana.
Alongside her daughters is the Queen's brother Moseki, who also has a claim to power and weaves a plot to override the rightful protocols.
Also in the mix is the wise communal sage, Sephiri, who is the custodian of cultural history, boundlessly loyal to the throne, and the only person who knows who the true successor will be.
The kingdom traces its lineage back many years, to a momentous event that occurred over five generations ago when a great Tswana king who ruled over a fertile valley uncovered a cruel betrayal by his only son.
As punishment, he decided to hand over the reins of his kingdom to his beloved eldest daughter, who would become the first in a long line of queens.
His furious son took some of the community with him and founded a rival monarchy – the Morule Kingdom – that many years later still disputes Queen Mosadi's rightful claim to the throne.
Queen Mosadi is a just and brilliant ruler. She was the first in her lineage to receive a university education, and she has put her schooling to great use.
She founded a tea company in the fertile valley of Kweneng. Kwena Tea is sold both locally and internationally, and is known to treat a multitude of ailments. It is a herbal infusion that her great aunt introduced to her as a teenager, made from traditional herbs.
Queen Mosadi realised the tea had the potential to create great wealth for her community. The wealth has been invested in roads, in infrastructure, and in education.
She rules over a peaceful kingdom, and her subjects love and adore her. But trouble is brewing in the kingdom of Kweneng…
Main Cast
Queen Mosadi
played by Monnye Kunupi
Queen Mosadi is a wise and fair leader who transformed her kingdom from relative obscurity to a progressive, industrious community.
Kefilwe
played by Lerato Zah Moloi
The ambitious older Kwena sister.
Mosetsana
played by Tshegofatso Seakgoe
The younger Kwena sister Mosetsana seeks a life of independence and self-fulfilment.
Odirile
played by Tsholo Matshaba
Odirile is the queen's discontented younger sister.
Tumelo
played by Kabelo Moalusi
The queen's only son and her middle child.
Moseki
played by Don Mlangeni Nawa
Royal family member and younger brother of the queen.
Dipuo
played by Keke Mphuti
Moseki's daughter and the queen's niece.
Maswabi
played by Jerry Phele
The village joker, who has more knowledge than first meets the eye.
Sephiri
played by Seipati Motshwane
Sephiri is the guardian of Kweneng culture, who knows who the rightful heir to the throne is – but keeps tight-lipped for the security of the kingdom.
The Throne is an M-Net Original Production created and produced by Ferguson Films for Mzansi Magic with executive producers Connie Ferguson and Shona Ferguson. Lauren Nell is the producer.
The head writers are Gwydion Beynon and Phathutshedzo Makwarela and the first episode was directed by Sibusiso Phakathi. The title theme and score was written by Brendan Jury.
Monnye Kunupi
as
Queen Mosadi Kwena
Don Mlangeni Nawa
as
Prince Moseki Kwena
Kagiso Modupe
as
Prince Otsile Kwen
Kabelo Moalusi
as
Prince Tumelo Kwen
Lerato Zah Moloi
as
Princess Kefilwe Kwena (as Lerato Zah)
Seipati Motshwane
as
Aunt Sephiri
Tsholofelo Matshaba
as
Princess Odirile Kwena (as Tsholo Matshaba)
Keke Mphuthi
as
Princess Dipuo Kwena
Tshegofatso Seakgoe
as
Princess Mosetsana Kwena
Boikie Pholo
as
Tshireletso Lerole (as Moditle Pholo)
Jerry Phele
as
Uncle Maswabi Kwena
NOTE: If you have questions, suggestions, corrections or contribution regarding this Post, kindly use the comment box below.